Jake Wielding His Sword, The Word of God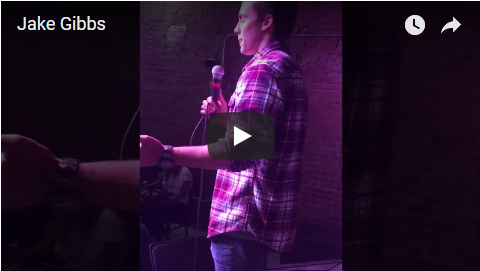 "My prayer is; not that you take them out of the world but that you protect them from the evil one. They are not of the world, even as I am not of it. Sanctify them by the truth; your word is truth." John 17:15 – 17
We have been talking about training our children to use the weapons of our warfare, namely the Word of God.  Recently, Jake and I were speaking to a group of parents and I captured a moment of Jake sharing about his faith, how it became his own and the importance of learning to wield your own sword.
Only a few short months ago, Brian and I moved this young man 9 hours away for his freshman year of college. I will say it was anything but pretty when I shut my Tahoe door and drove away, but it would have been impossible for this very weak and emotional mom had I not known a few things about this boy.
He knows Whose he is.
He knows who he is.
He believes that God is Who He says He is.
He believes God can do all He says He can do.
Jake knows he can do all things through Christ who gives him strength.
You see for years, Brian and I watched Jake become familiar with his sword, the Word of God. We watched him try to use it, unsure in the beginning, but you see, the Word never returns void. The power is in the weapon itself. And then we watched as the warrior, our Jake, began to recognize the power of the Spirit in him.
And now, we have watched him face down giants in his own life, wielding his Sword like a skilled warrior understanding the Strength within him (the Spirit of God) and the strength he holds in his hands (the Word of God). Giving all glory to the Lord.
Raising warriors…that's the assignment.
My love,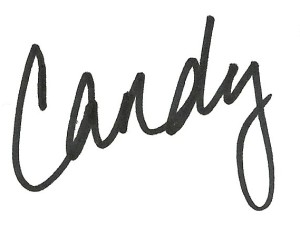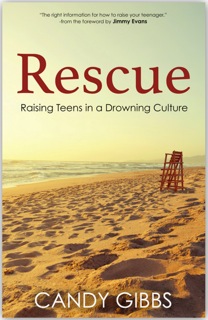 You can swim confidently into the murky waters of parenting teens! Rescue offers wisdom, encouragement, and practical applications. Working with a group of young "Lifeguards" throughout the book, Candy Gibbs gives struggling parents the life preservers they need to rescue teens from a drowning culture. With Biblical insights and Candy's own creative techniques, Rescue is the "Noah's Ark" of parenting books, ensuring that today's teens will carry on a legacy of godliness to generations to come. Find out more! 
All Articles