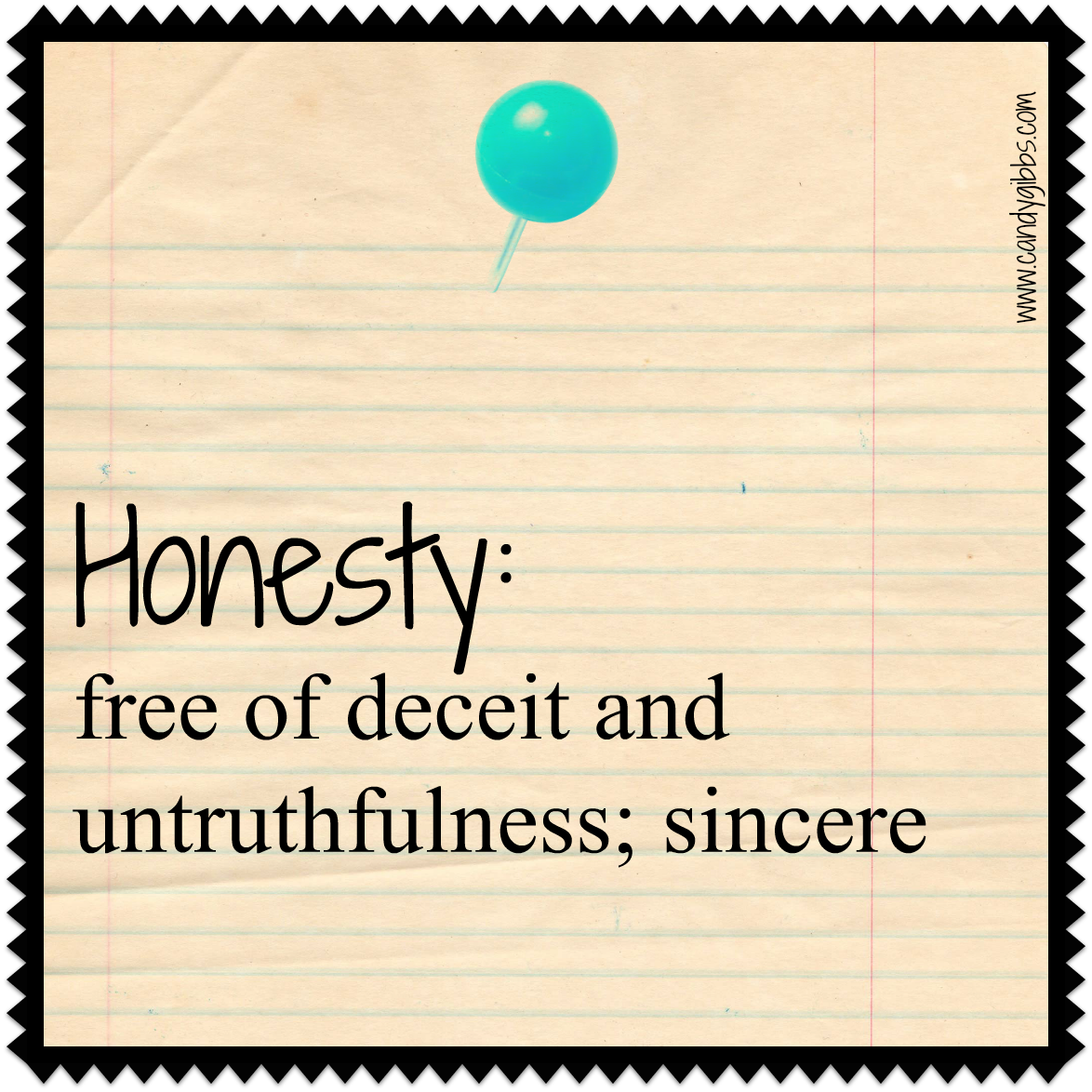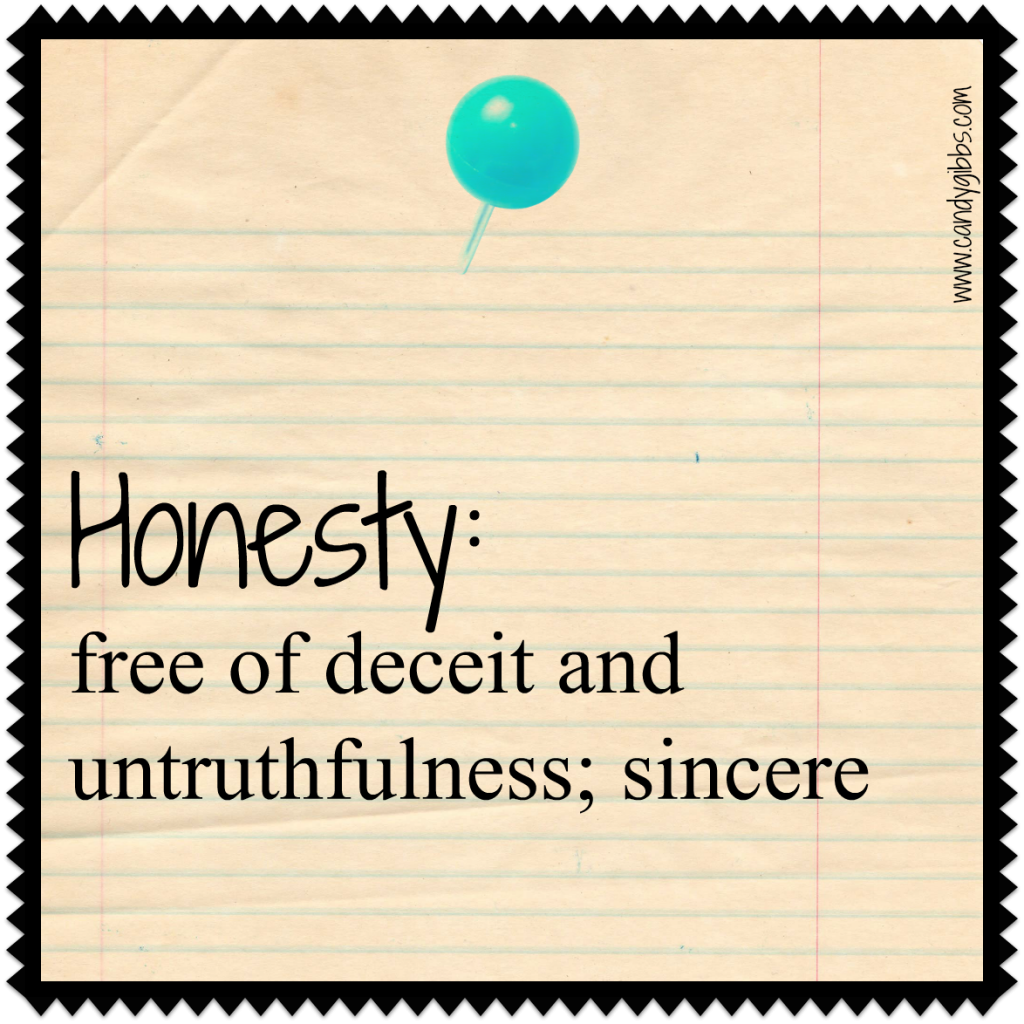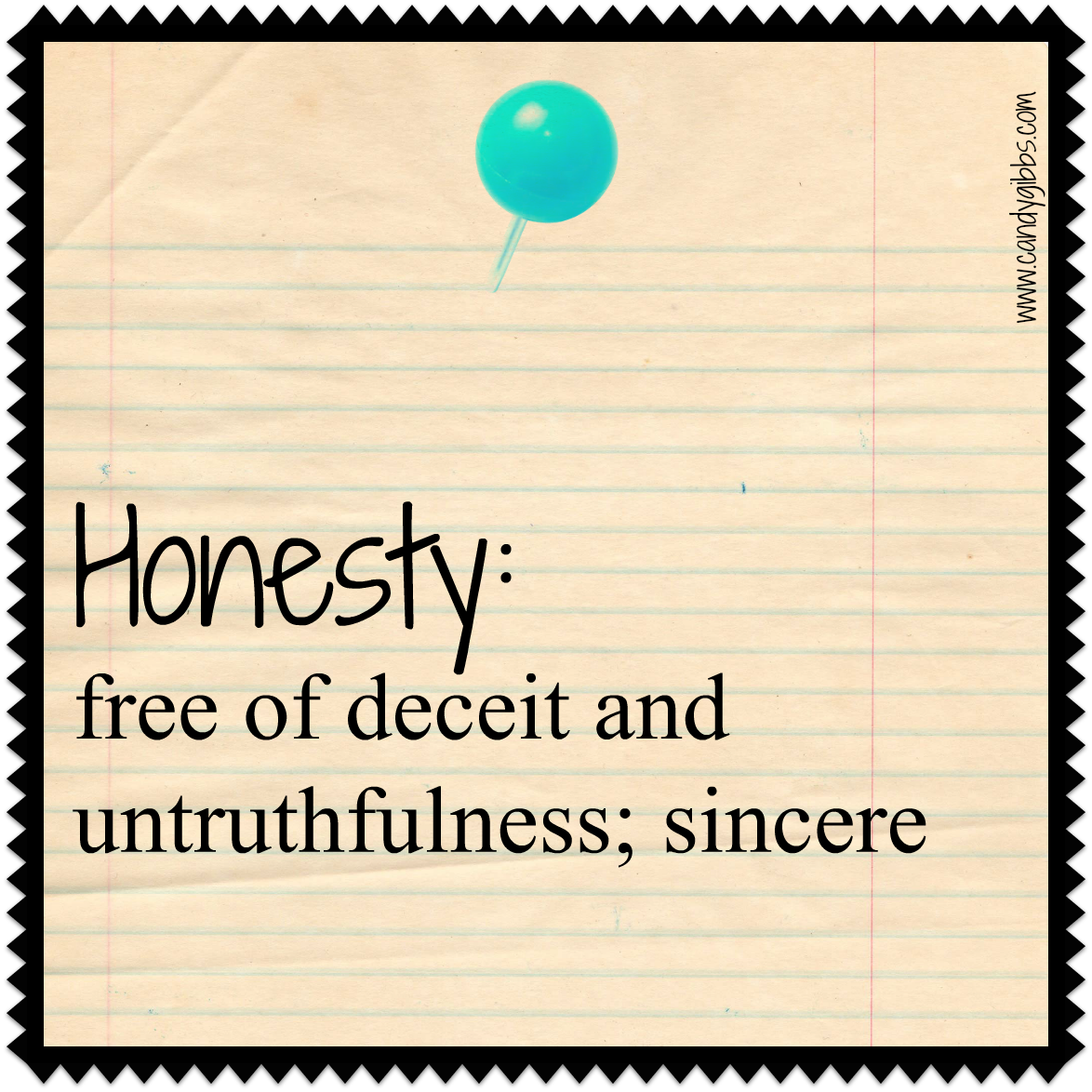 Honest – free of deceit and untruthfulness; sincere
Truth – that which is true or in accordance with fact or reality
Honesty is certainly a virtue that is fundamental not only in being a successful person of character, but also in our faith.
Ephesians 4:15 "Instead speaking the truth in love, we will in all things grow up into Him who is the Head, that is, Christ."
A person who is honest speaks truth and is free of deceit.  That is what we are after as parents, that we and our children would grow up to look more and more like Him.  This scripture tells us that when we speak the truth in love, we will grow into Christ Jesus.
When my children were younger, I told them that I always wanted them to tell the truth.  I even said if you do something wrong, you will receive a more serious punishment if you lie than if you tell the truth.  I am sure that you can relate.
The older our children get, the more critical it is that our children are honest with us.  Untruths and lies have much higher consequences as they become teens.  Understanding that it is our responsibility to shape our kids and point them to Christ and His ways, what are some things we can do to cultivate honesty in our children?
Spend time in prayer each day asking the Father to create an honest heart in them – to center them on His truth. Ephesians 6:14 tells us, "Stand firm then, with the belt of truth buckled around your waist…"  Our belt covers the center of our core where much of our balance comes from.  Truth brings balance and a centered-ness to our lives.  When we understand truth we are grounded and balanced.  It would serve us well to spend time praying each day that our children would be honest and lovers of the truth.
Be a good example of honesty. Daily living creates opportunity for us to tell "white lies"…things like, "I'll call the school and say you are sick so we can leave town a day early for vacation." or "Tell them that we already have dinner plans."  Though it is a high calling, and difficult at times, our modeling of the characteristics we desire in our children is crucial.
Don't set them up to lie. If you know the truth, don't put them in a position to lie.  An example would be, you have given your child permission to go to the movies and stay the night with a friend.  You find out from another parent that they did not go to the movies at all and were out most of the night at a party.  Don't ask your child how the movie was to see what they will say.  We should say, "I know that you didn't go to the movie or stay the night with your friend.  I would like to talk about that."
Be sure to recognize and point out their honesty when you notice it. I think rewarding good behavior and choices is as important as punishing poor behavior.
Raising godly children isn't easy but you are equipped for every good work.  Fight the good fight, sharing truth in love.
My love,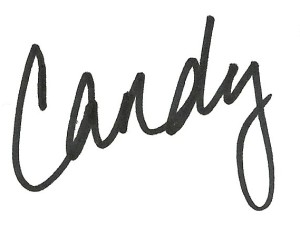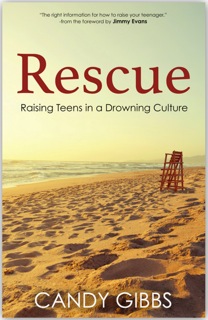 You can swim confidently into the murky waters of parenting teens! Rescue offers wisdom, encouragement, and practical applications. Working with a group of young "Lifeguards" throughout the book, Candy Gibbs gives struggling parents the life preservers they need to rescue teens from a drowning culture. With Biblical insights and Candy's own creative techniques, Rescue is the "Noah's Ark" of parenting books, ensuring that today's teens will carry on a legacy of godliness to generations to come. Find out more!
All Articles