Posted on October 25, 2020 in General
As I was praying this morning, an image from my childhood came to mind.  Did you ever lock arms with your friends and then walk in step with them?  Stepping with your right feet together and then your left feet together?  I remember doing that with my friends and laughing like crazy!  But the faster we walked, the harder it was to keep our steps in sequence.  The best way to fix that was to stop, take a deep breath and deliberately start again.  That is what I am praying for us this morning.  I feel like we have all been walking so quickly that it feels like we are a little out of step with one another which can lead to offense, assumptions and distance.
Without going into great detail, I also feel lead to share with you that personally…every area of my life is also in transition.  My extended family is in major transition.  It is a season of change and transition for my children and my husband. As I write to you this morning, I can put my finger on no place, that I would say…now "that" area is unchanging.
I assume that some of you are in the same boat. Some of you are experiencing change only in a single area and some of you are saying this is absolutely a mountain top time for me. I want you to know that whatever area you are in, I am praying for you. It is my privilege to pray for you.
My encouragement to you today would be that you join me in deliberately taking a deep breathe, locking our arms in just a little tighter with His and stepping out once again in unison with Him. It occurs to me today that while I am getting back in step with people in my life that I love…that actually when we run ahead of Him (even with good intention), even if we are only slightly out of step with Him it leads us to the same place in our spiritual relationship as it does in our relationships with other people. It makes us feel insecure with Him, to feel offended, to make assumptions and to feel distant.
I am taking time to deliberately seek to walk in unison with Him. His pace is perfect, and His steps are sure. I'll have some of that. 🙂
"Love and faithfulness meet together; righteousness and peace kiss each other.  Faithfulness springs forth from the earth, and righteousness looks down from heaven.  The Lord will indeed give what is good, and our land will yield its harvest.  Righteousness goes before him and prepares the way for his steps."  Psalm 85:10-13
Love to you!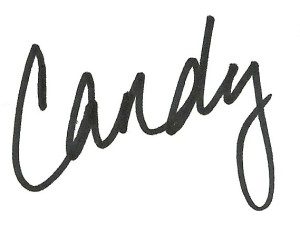 All Articles